Investment Case for Warehouse Automation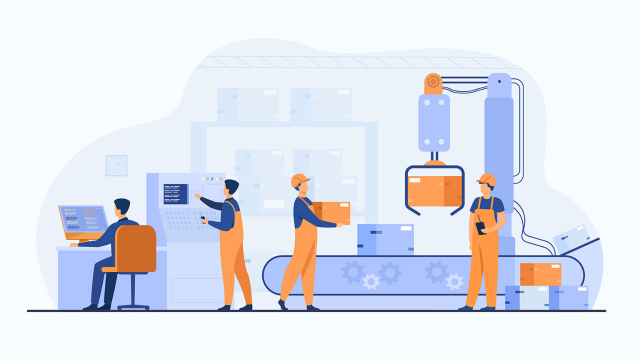 The world economy is growing stronger, with statistics about more jobs being added every month. What these numbers don't say, however, is that the warehouse and manufacturing industries have a hard time filling jobs on a daily basis. It is inevitable that this negatively impacts operations, productions, and eventually bottom lines. The good news, many companies have started to realize the importance of warehouse automation.
While the global industrial sector has been seen various ups and downs over the last few years, the acceleration of warehouse automation has held as a steady trend. The main driving force behind this success is the changes in the operating environment; such as labor costs, labor shortages, increased throughput requirements, etc. Also, the coronavirus pandemic has resulted in companies making deeper investments into logistics technology. Now, the trend is being driven by two new pushes:
the extra levels of traceability and speed that customers now expect by exploding of online shopping

social distancing restrictions within warehouse operations, which is furthering a need for more automated solutions.
The global market for warehouse and logistics automation was valued at about $46bn in 2018 and it is expected to grow at a CAGR of 14% in the next seven years, according to dataM Intelligence. The core reason for this increase could be the growth in e-commerce.
ARC Advisory Group's survey-based research on expectations of warehouse executives indicates that over 60 percent of respondents expect to invest in conveyors and sortation over the next 3 years. Conveyors and sorting systems are at the heart of intralogistics and İf implemented effectively, these technologies can make the whole material handling process more efficient and cost-effective. So, this high rate is understandable. However setting up conveyors and sorters can take large capital outlay, and how such equipment effectively works depend on exactly what is being processed. So, investment in such core elements requires careful planning.
To optimize investment, the automation provider should understand a customer's operations at first. Analysis of product handled, turnover, unit load, recirculation, budget, space, and scalability requirements, help determine the most suitable technology. For example, only a shoe sorter can give the best result when weights exceeding 35 kgs and throughputs above 6,000 per hour need to be processed.
Automation within logistics benefits both business and customers through cost efficiencies and faster distribution. Other advantages include fewer errors, scalability improvements, and increased warehouse safety. Many companies refer to these overall movements as 'Industry 4.0' – basically, it means the digital transformation of the industrial sector.