VALUES
Lodamaster Values
With its strong abilities, Lodamaster's mission is to improve its customers' positions in the market by delivering automated and intelligent intralogistics solutions from the beginning right until the end.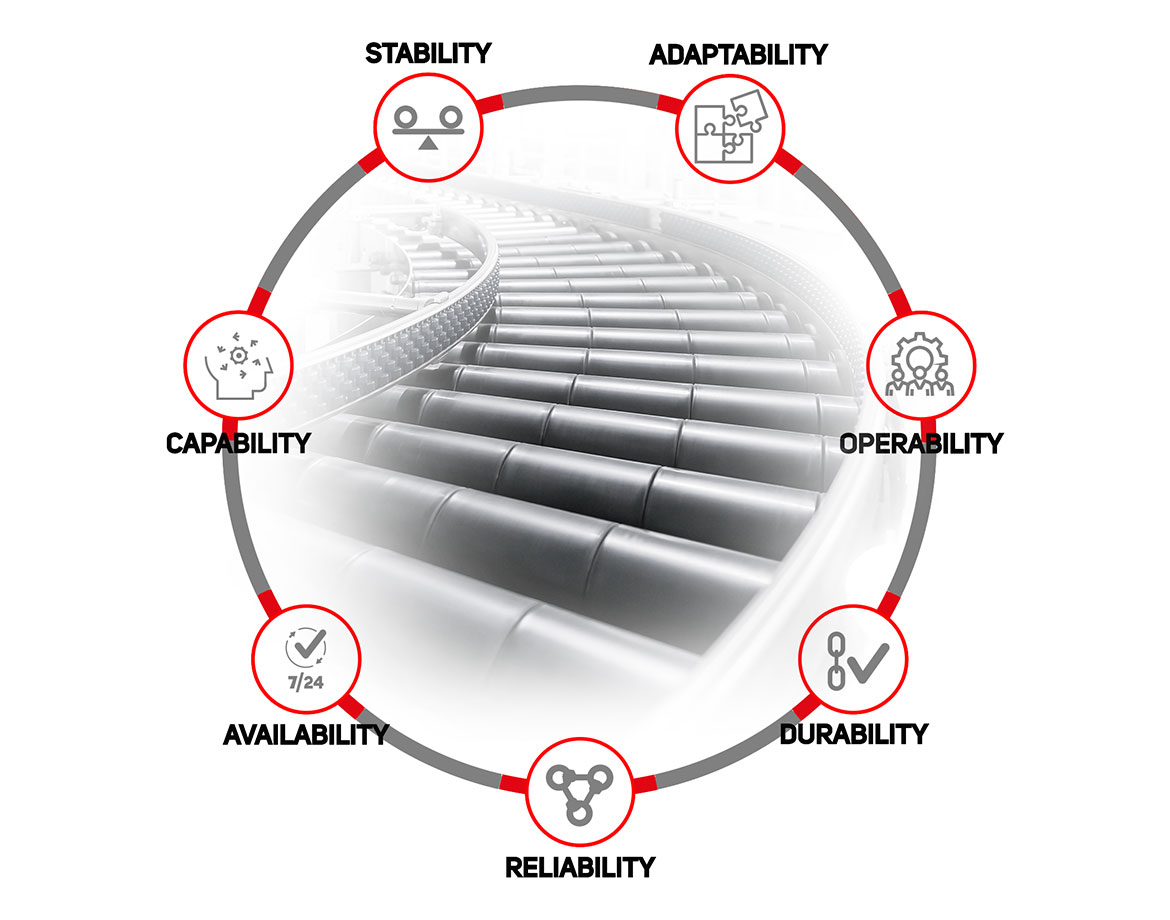 Stability : Provides a stable solution for all expected conditions.
Capability: Enhance the capability of the labor force and material flow with capable engineers and proactive approach.
Operability : Easy to control, track and operate the material flow system
Availability : 7/24 avaliable for all maintenance and support activities.
Durability : Produces and provides durable and long lasting products.
Adaptability : Provides flexible, smart logistic solutions that are adaptable to the current system
Reliability : Lodamaster solutions are reliable and provide you the best integrated solutions.
Lodamaster's Business Approach in 7 steps