WHY US?
Our priority is your ability
We know that, if your inputs are not suitable for running a developed company, it is better not to develop. Because it's not just about growing business, but being able to build the abilities to manage the complexity of a growing business.
7 fundamental principles underlying all our solutions:
Stability
Adaptability
Reliability
Capability
Operability
Availability
Durability
Every solution we offer keeps stableness under all foreseen conditions, can be adapted to your existing system, and reliable.
We increase material flow capability and operability with our proactive approach and skilled engineers in each solution.
Our customers can access the maintenance and support services 24/7.
We offer durable and long-lasting products.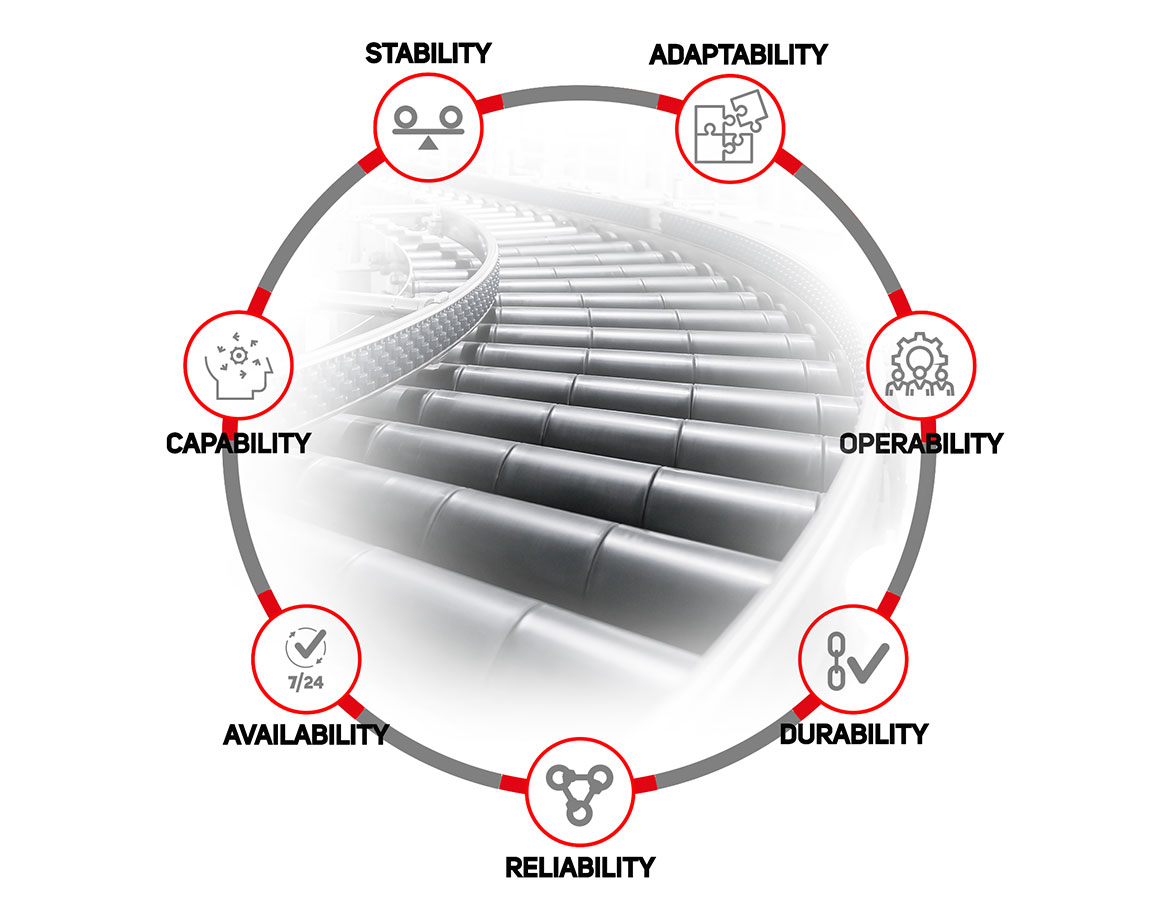 We look at the big picture
Conveyors, sorters, and all the others just a part of our job. Our ultimate aim is to generate the solution, not the product and we know that the needs and physical structure of each warehouse are different. So we analyze first your operations on site (product handled, turnover, unit load, recirculation, budget, space, scalability, etc.) and then design the customized solution for you by integrating our software into your existing system.
Lodamaster's Business Approach in 7 Steps